Simonyi Summer Social Entrepreneurship Program
Study program
Dates
Credit
Social program
Fees and Payment
Accomodation
How to Apply
Frequently Asked Questions
Student Testimonials
5 Great Reasons to Choose our Summer School
Brochures and videos
Contact Us
Apply Now
Organizing unit
Faculty of Business and Economics
Application deadline
June 05
Language of instruction
English
Credits
7.5 ECTS credit points
Course Location
Pécs, Hungary
Do you want to make a real change in people's lives by helping those who are not supported by anyone?  Do you want to be part of a team that brings students together from various disciplines and nationalities? Do you want to create new initiatives serve as solutions to complex socio-economic problems? The Simonyi Summer Social Entrepreneurship Program is for you!
This program is designed to train and mentor participants from diverse disciplines to get involved in improving not only their own but also their peers' entrepreneurial mind-sets while making a real change in the Pecs region. Participants will learn and act as entrepreneurship consultants to assist groups and individuals in the Pecs region to expand their opportunity spaces.
There are some socio-economic-environmental problems that remain unresolved because neither the market nor the government, be it local or national, are willing to or capable of solving them even though their measures would make a huge difference in the life of many. This is when social entrepreneurs step up and generate implementable ideas that have the potential of changing the life of those who are affected by the problem. These self-driven, innovative, caring, and open minded individuals create "something out of thin air" while closely interacting with those affected by the problem, and travel through the fantastic journey of MAKING A DIFFERENCE.
At the Simonyi Summer Social Entrepreneurship Program you can take part in this journey with likeminded students from many nations with different mindset and problems. You can learn the tools necessary to plan, implement and analyze the problems and solutions in real life setting by working on real life problems in the South Transdanubian Region of Hungary. You will be exposed to diverse socio-cultural impulses in the heart of Europe and will have the opportunity to travel to neighboring countries of Hungary in just a couple of hours reach.
If you want to spend a fun yet professionally rewarding summer month with international students in Central Europe, have valuable and unique work experience in your CV, don't hesitate to register.
Credit
Credits info: the summer school program is awarded 7,5 ECTS credits. Students will also receive a Certificate of Attendance.
If you wish to receive credit for your Summer School courses you will need to contact either your Study Abroad Office or the office in your university that deals with external credit. We strongly advise you to do this before you apply.  The University of Pécs is happy to provide all the necessary information to your registry or academic advisor, to help them evaluate the courses.
Fees and Payment
Program fee:
Registration fee: 150 USD
Program fee: 2,200 USD
Early bird fee:
Registration fee: 150 USD
Program fee: 1,900 USD
Program fee includes:
course fee, meals, accommodation , attendance on social programs
Accomodation
Participants will be staying at:
Fordan Hotel (http://www.fordanhotel.hu)
How to Apply
Who should apply
Undergraduate and graduate students from all disciplines who are seeking a unique opportunity for learning through experiencing business consulting entrepreneurship, social entrepreneurship and innovation.
Applicants may bring their own ideas, problems and businesses for the experience. Entrepreneurial mind-set helps individuals in every discipline, profession and cultural background to become more proactive, self-aware, visionary, innovative, risk sharing and influential.
You can find the online application form at:
http://simonyisummer.ktk.pte.hu/node/34
Frequently Asked Questions
Please do not hesitate to contact us with your questions. In the meantime, here are answers to some other questions you may have at this stage.
How long will I have to wait to hear if my application is successful?
We will aim to let all applicants know if they are successful within three to four weeks of receipt of application.
What is included in the Summer School fee?
The fee includes: course fee, meals, accommodation , attendance on social programs
What is not included?
The fee does not include flights to Hungary,  personal excursions or incidental expenses.
How to get to Pécs ?
Pécs is located in the southern part of Hungary, close to the Coratian border. it is the 5th largest city of the country. The closest airport is in Budapest which is a 2,5 hour drive from Pécs.
We advise you to travel to Budapest by flight.  The most convenient way of travelling to Pécs from the airport is to order an airport shuttle.
Here you can find the link to the websites of the most frequently used airport shuttle companies:
https://www.mistral-minibus.hu/
Student Testimonials
Here is what some past international  students of ours had to say about our university and their staying with us:
"Beautiful campus, great accommodations in the dorms, and extremely helpful and motivated staff."
"You feel as though Pécs is your home from the moment you arrive and makes it hard to leave."
"There seems to be a cultural explosion going on in Pécs. There are always great festivals and museum expos."
"I think Hungary is a great choice for foreigners because of its incredibly unique culture. The language and cuisine are so different and both are fun to try."
"My stay in Pécs was a life-changing experience, the friendships I made will last a lifetime, and the cultural experience is something I'll always treasure"
"You can travel trains and plains!...Their money is cute!...The buildings are amazing!... The baths are relaxing and a good group activity!...Don't forget your camera!"
5 Great Reasons to Choose our Summer School
Earn college credits in one of the most beautiful Central European cities, with a rich culture dating back to the Roman Empire, at the historical and prestigious University of Pécs in Hungary, founded in 1367.
Here you find 5 great reasons why you should choose our Summer School:
Study at the oldest and one of the largest research universities of Hungary that celebrates its 650 year anniversary in 2017. Experience its traditional yet very modern atmosphere and its unique taste of student life.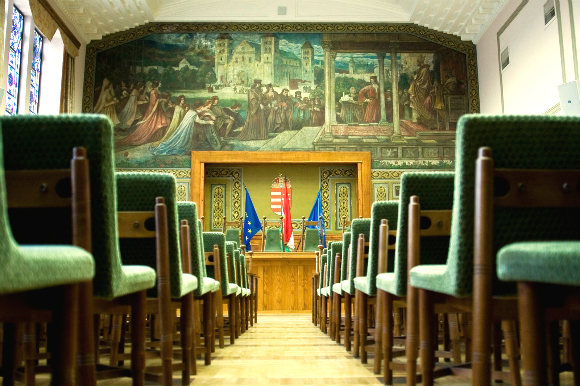 Enjoy the vibrant international atmosphere of the University of Pécs among the 3,600 international students originating from 105 countries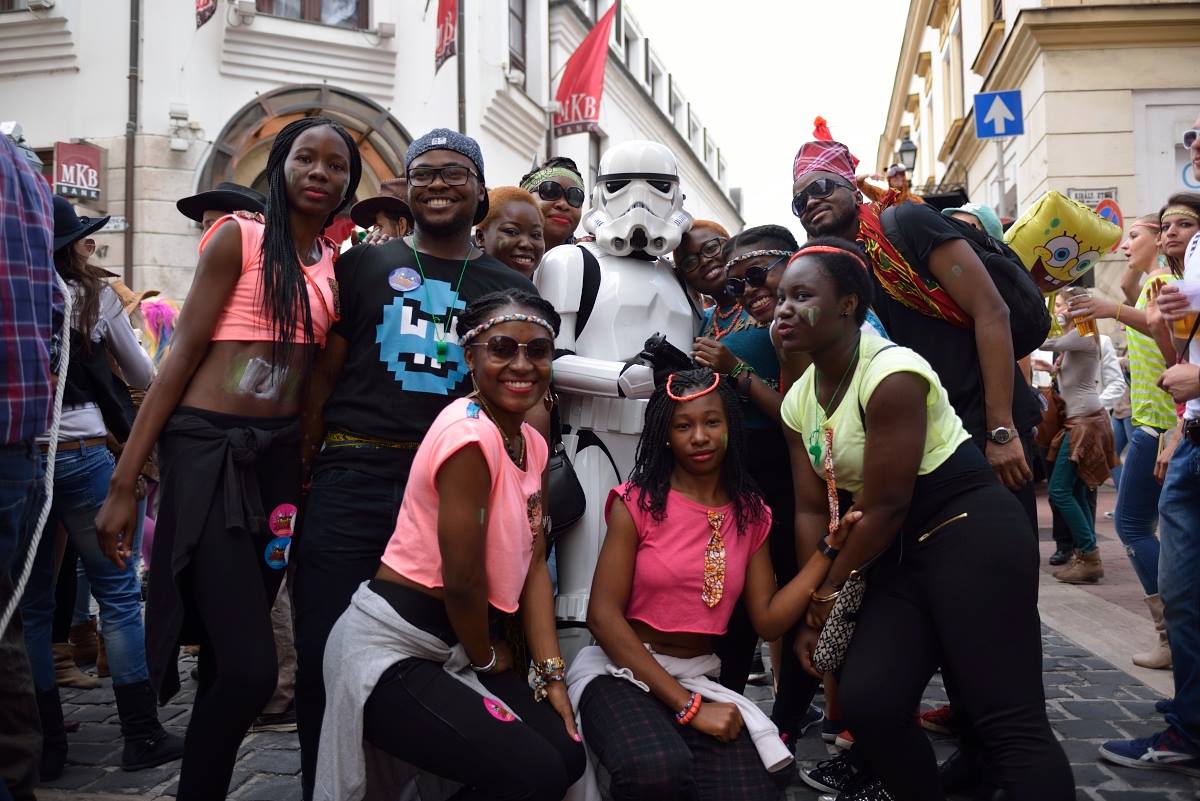 Experience an affordable summer program – here you find very reasonable cost of living and food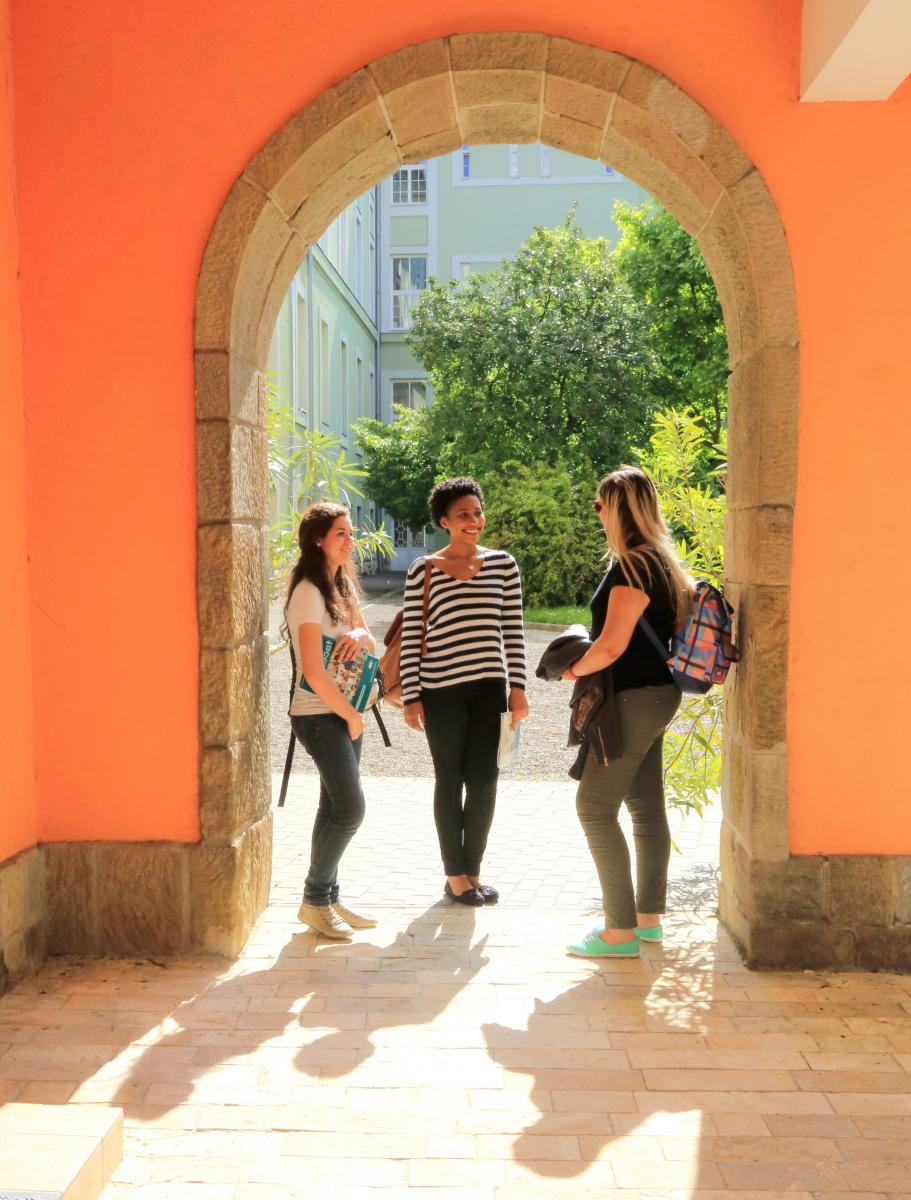 Live in the 2000 year old Pécs, a UNESCO World Heritage city that was designated to be a European Capital of Culture in 2010 – experience its breathtaking beauty and history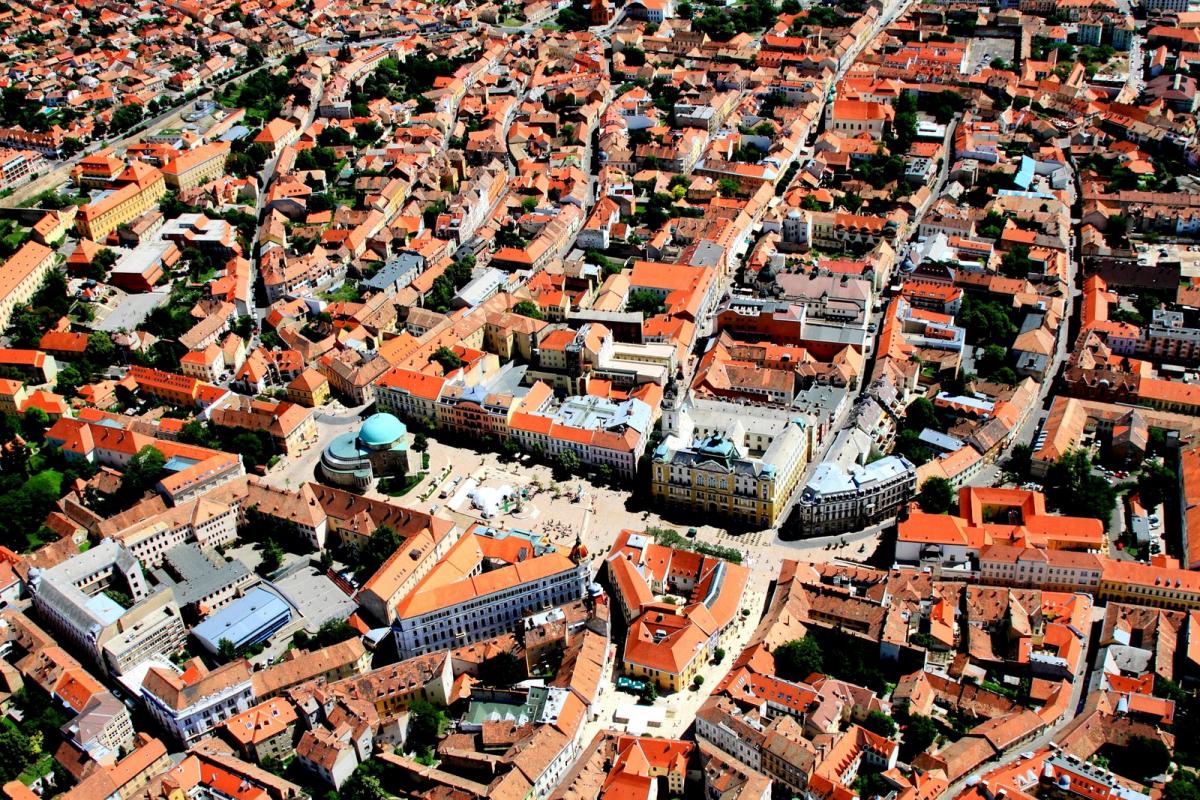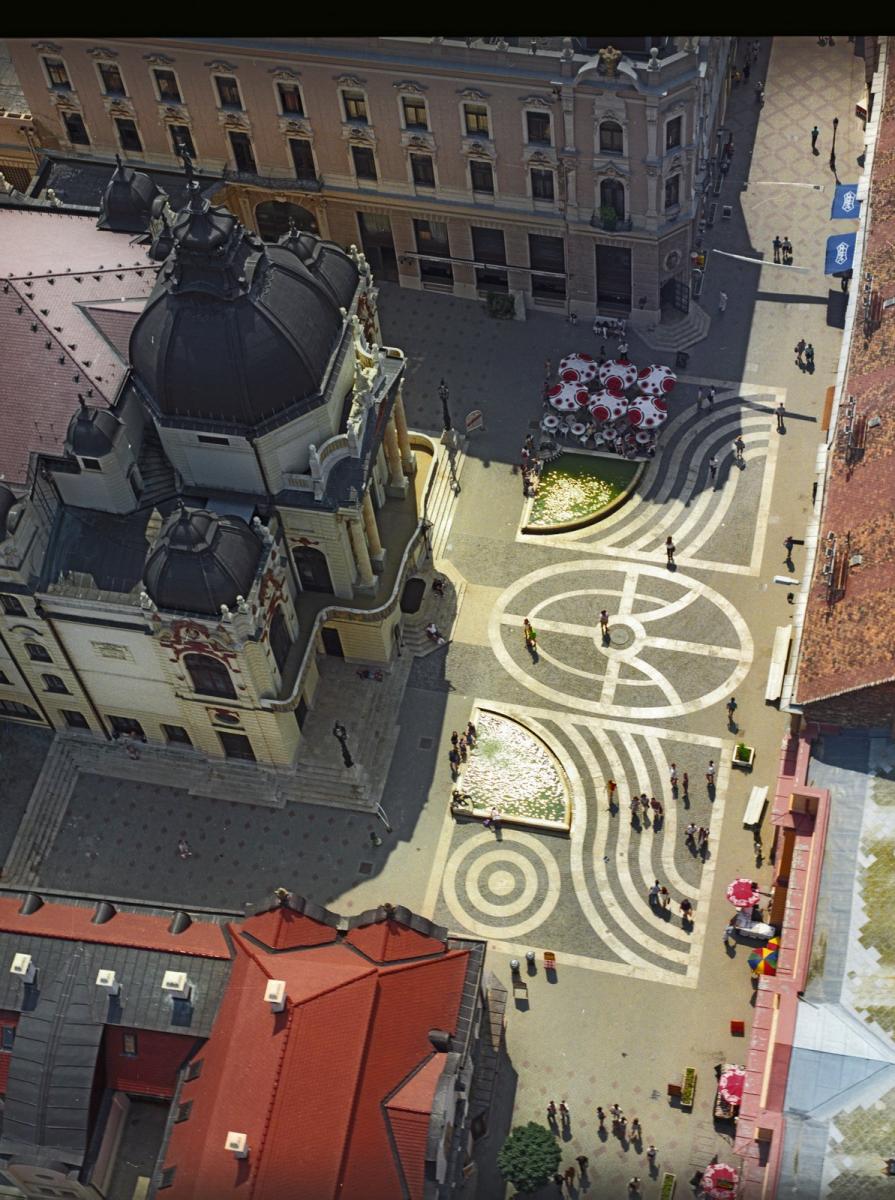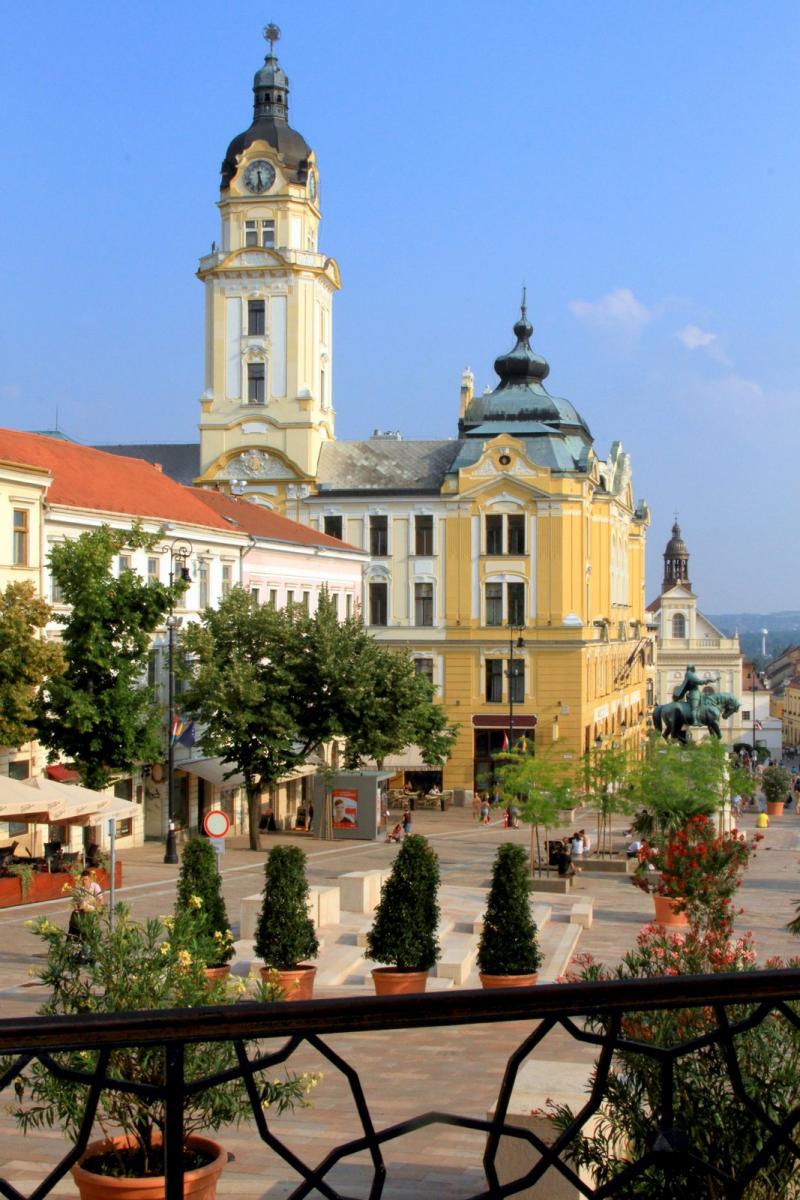 Discover Europe - Pécs is within 4-8 hour train ride away from some of Europe's marquee destinations including Venice (Italy), Vienna (Austria) Prague (Czech Republic) and the gorgeous Croatian coastline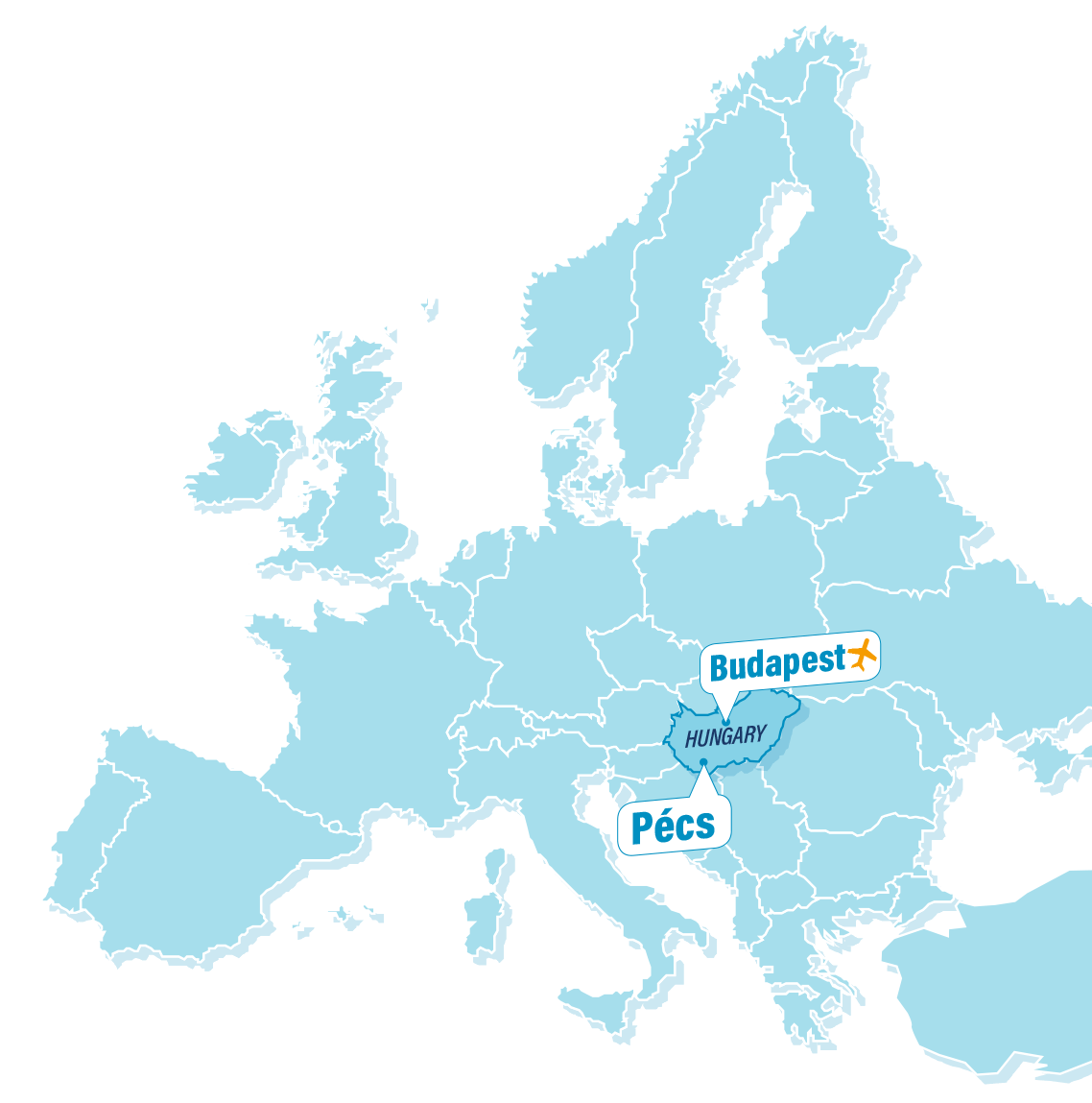 Learn about and explore exciting parts of Central Europe – receive up-to-date academic knowledge and personal life-long experiences!
Brochures and videos
Watch our new film about last year's very useful and enjoyable Simonyi Summer Program.
https://drive.google.com/file/d/0B8gtOf4nOfdcTVRybU9IZUJSR1k/view
Watch this film to see how HAPPY people are in Pécs:
https://www.youtube.com/watch?v=WKQgRijyB9k
Film about the very diverse and fabulous international student community of the University of Pécs showcasting themselves at the International Evening in 2014:
https://www.youtube.com/watch?v=q2dwO3bQUgs
More films about the city and the univesity:
http://pte.hu/english/image_videos
Contact Us
Should you have any further questions please contact our colleague:
Ms. Lilla Kolos
International Relations Coordinator
Faculty of Business and Economics
Email:
Telephone Enquiries:
Tel: +36-72-501-500/23160
Apply Now
You can find the online application form at:
http://simonyisummer.ktk.pte.hu/node/34
This unique Pécs Summer School Program awaits you! Don't miss the opportunity!
Send your application now !