European Challenges in the 21st Century - How to Move Forward?
Study program
Social program
Fees and Payment
Accommodation
How to Apply
Brochures and videos
Contact Us
Apply Now
Organizing unit
University of Pécs
Application deadline
June 05
Target group
Undergraduate, graduate and PhD students
Language of instruction
English
Course Location
Pécs, Hungary
This course examines the changing intercultural climate within the European Union in light of global challenges and pressures such as the ongoing refugee crisis, transnational terrorism and regional cooperation across Central and Eastern Europe, especially within the Visegrad Four. Globalization, or more precisely,"Glocalization," will be discussed from various identity-related angles, including the perspectives of university cities bearing the title "European Capital of Culture."
Fees and Payment
Program fee: 450 EUR
Program fee includes: course fee, meals, accommodation, social activities
Application deadline: 5 June, 2019
Upon payment, please provide your bank with the following bank account information:
Payment to: 

The University of Pécs,
No. 4, Vasvari Pál Street, Pécs, 7622

Beneficiary Bank Name:
Magyar Államkincstár (Hungarian State Treasury)
SWIFT:
HUSTHUHB
IBAN:
HU86 10024003-00282716-00000000
Bank Address:
1054 Budapest, Hold u.4.
Intermediary Bank Name:
Magyar Nemzeti Bank
Intermediary Bank BIC Code:
MANEHUHB
Purpose of Payment: 
PST: 300756 – EU Summer School, your name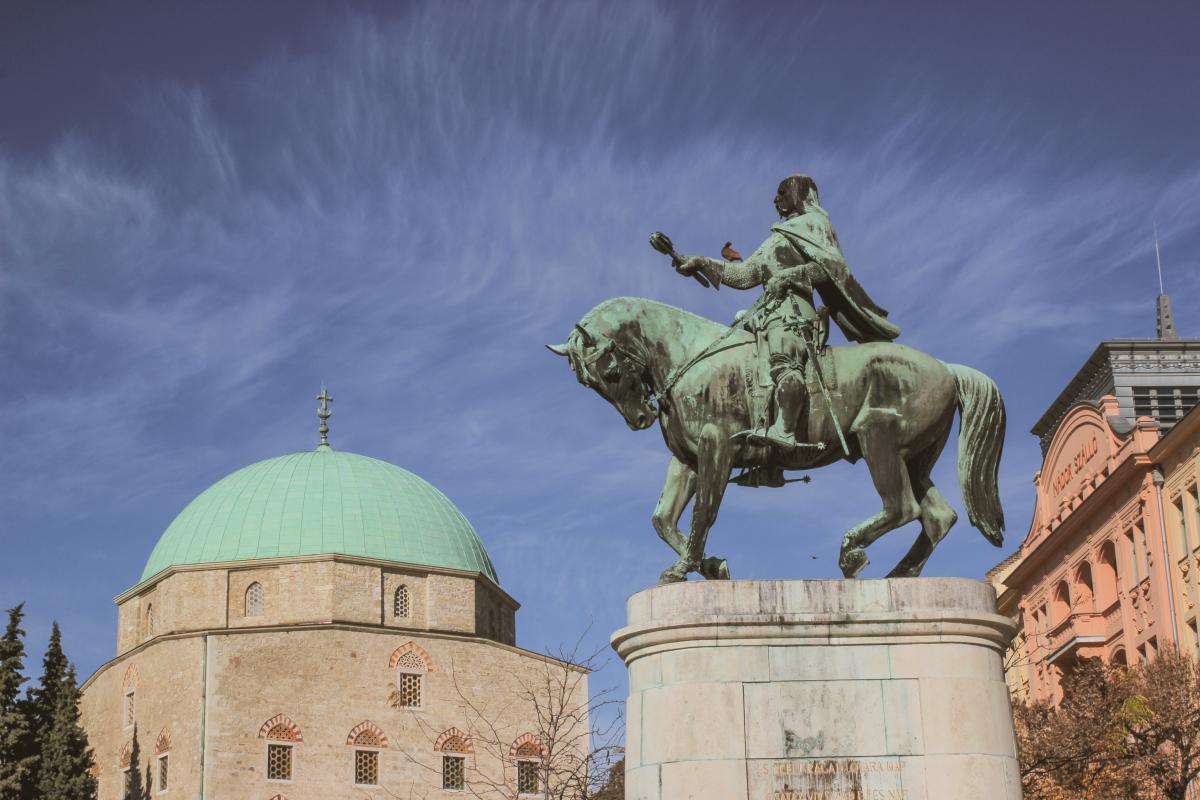 Accommodation
We provide you with accommodation in double rooms in one of our fully equipped dormitories (Szántó Dormitory).
Our dormitories are located in a quiet, residential area of the city. The venue of education as well as the city centre are easily accessible from our dormitories which have recently been renovated and meet the students' requirements on the highest level. The rooms are non-smoking, nicely furnished and contain bathrooms. The shared bathrooms are new and modern. Bed linen is supplied and rooms serviced regularly. Free Internet access is available.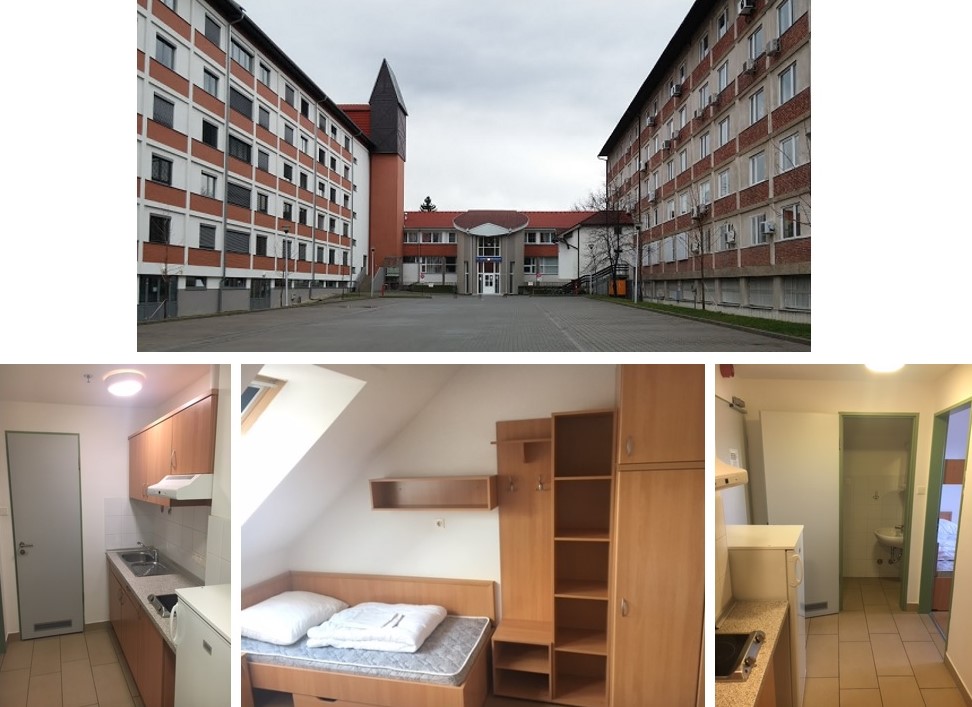 Further information about the dormitory can be found here:
Szántó Dormitory - H-7633 Pécs, Szántó Kovács János u. 1/c.
Brochures and videos
Watch this film to see how HAPPY people are in Pécs:
https://www.youtube.com/watch?v=WKQgRijyB9k
Film about the very diverse and fabulous international student community of the University of Pécs showcasting themselves at the International Evening in 2017:
https://www.youtube.com/watch?v=1P98wJMkRhY
More films about the city and the univesity:
Contact Us
Should you have any further questions please contact our colleagues:
To visit the Office:
The Summer School Office is located at 4 Vasvári Pál street, Rector's Cabinet, Centre for Internationalization and Connections, office No 127-128.
Opening Hours:
Monday - Friday: 10.00am - 15:00pm
Telephone Enquiries:
Tel: +36-72-501-500/12418
Postal Address:
Rector's Cabinet, Centre for Internationalization and Connections
University of Pécs,Vasvári Pál u. 4.
7622 Pécs, Hungary