Intercultural Sensitivity - Erasmus Blended Intensive Program
Study program
Social program
Fees and Payment
Accommodation
How to Apply
Brochures and videos
Contact Us
Apply Now
Date


April 24

-

April 28

,

May 11

-

May 12
Organizing unit
University of Pécs, International Centre, Study Abroad & Summer School Office
Application deadline
March 20
Course fee
Erasmus+ funded
Target group
undergraduate and graduate students
Language of instruction
English
Course Location
University of Pécs, Hungary + online through Microsoft Teams
This is an Erasmus BIP course organised together with the University of Cagliari (Italy) and the Pan-European University (Slovakia) by the University of Pécs. The course examines questions of identity, culture, globalization, and global citizenship. The purpose of the course is to equip students with some of the tools and knowledge necessary for enhancing their cultural experience abroad including the value of individual experiential learning and self-reflexivity. Students will be put into small groups in order to work together on projects in person that they will present later to the class online.
Objectives:
Promoting understanding of cultural diversity.
Improving ability to conduct empirical research.
Improving intercultural communication skills.
Learning Outcomes- Knowledge:
Understanding the cultural diversity in Europe.
Understanding the impacts of globalization.
Expanding knowledge of multiculturalism and interculturalism.
Developing knowledge of cultures and their influence on human behavior.
Learning Outcomes- Skills:
Improving cultural awareness.
Improving intercultural communication skills.
Implementing effective cross-cultural interviews.
Demonstrating self-awareness.
Improving ability to conduct independent empirical research.
Improving presentation skills.
Applied teaching methods:
Lecture, discussions, group work, presentations, empirical research (interviews), writing assignment (interview transcript).
Active student participation and contribution.
The language of the instruction and assessment is English.
  Prof. Dr. István Tarrósy PhD, habil.
  Full Professor, Department of Political Science and International Studies, Faculty of Humanities and Social Sciences
  Director, International Centre
István Tarrósy is a Full Professor of Political Science at the Department of Political Science and International Studies, University of Pécs (UP), Hungary, and Visiting Professor at Jagiellonian University in Kraków, Poland. He also directs the Hungarian Africa Research Center and is head of the Doctoral Program in International Politics at UP. He is Director of the International Centre. 
He was a Fulbright Visiting Research Professor at the Center for African Studies (CAS) of the University of Florida (UF) in 2013-14. He is a member of the China-Africa Working Group at CAS and Affiliate Faculty at the Center for Arts, Migration and Entrepreneurship (CAME) at UF. He is co-convenor of the AEGIS-CRG 'Africa in the World'. His research interests include Afro-Asian relations, China-Africa dynamics, the international relations of Sub-Saharan Africa, global African migrations and diaspora, the development of the Tanzanian state, and regional integration in East Africa.
  Dr. Zsuzsa Koltai PhD
  Assistant Professor, University of Pécs, Faculty of Humanities and Social Sciences
Zsuzsa Koltai is an assistant professor and Chair of the Department of Cultural Studies at the University of Pécs, Faculty of Humanities and Social Sciences, Institute for Human Development and Cultural Studies. She has been teaching at the University of Pécs since 2004. She teaches classes in English and Hungarian on museum learning, cultural history, cultural heritage and intercultural sensitivity. Since 2016 she is a visiting lecturer at the University of Klagenfurt in Austria. She obtained her PhD in Educational Sciences. Research fields: museum education; adult learning in museum; the social role of museums; innovations and trends in museum learning; community culture and community organization
  Dr. Gyöngyi Pozsgai
  Head of the Study Abroad and Summer School Office
She earned hear PhD degree in Marketing from the University of Pécs in 2015. Her field of research is higher education marketing, city marketing and intercultural sensitivity.
She is an experienced international education professional with almost 20 years of experience in internationalisation, marketing and intercultural sensitivity in higher education She has extensive university teaching experience as well,  she gives courses in Intercultural Sensitivity and city marketing.
An international marketing specialist with 10 years of experience in business. She also served as the Secretary General of the University Network of the European Capitlas of Culture for 7 years. Currently she is a steering group member of the Summer Schools Expert Community of the European Association of International Educators.
The preliminary program of the course:
Fees and Payment
The Erasmus + program covers: full tuition, lunch on teaching days, two dinners, participation in exciting social programs
Accommodation
Students are required to book and pay for the accommodation from their Erasmus scolarship 
How to Apply
Students of the University of Cagliari and the Pan-European University need to apply at their home universities
Contact Us
Should you have any further questions please contact our colleague at:
Bíborka Bartis
Summer School Program Coordinator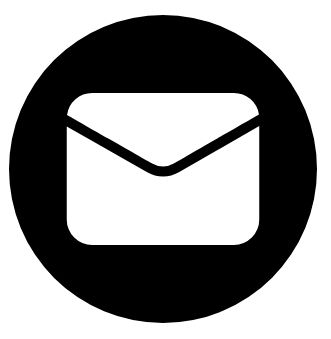 bartis.biborka@pte.hu
You can also contact us on :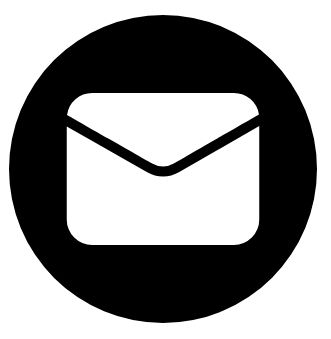 summerschoolpecs@pte.hu
Apply Now
Please apply at your home university