Law and Technology: Regulatory Challenges and the Way Forward
Study program
Social program
Fees and Payment
Accommodation
How to Apply
Brochures and videos
Contact Us
Apply Now
Organizing unit
Faculty of Law, International Centre
Application deadline
May 15
Course fee
Scholarship available
Target group
Undergraduate law students and PhD students of law
Language of instruction
English
Course Location
Pécs, Hungary
Nowadays, the rapid development of technological solutions and the interconnectedness of the legal environment have become unavoidable, knowledge of which may be a key competence for all legal professionals in the future.
The courses of the summer university cover the topics related to the above in order to be able to present horizontal aspects to the participants about the existing and future changes and aspects. Accordingly, during the training, among others, we will explore the most interesting new developments in the field modern data protection law and other information regulation, deal with the rise of algorithm-based decisions, AI and IoT applications in public and private activities, and deal with new liability questions and smart contracts. The courses of the summer university are based on interactive group exercises, case studies, and a summary of practical experiences.
Learning outcomes: The courses of the summer school aims to prepare students to deal effectively with problems encountered in practice, to synthesize key legal requirements and literature. In addition, it aims to promote students' ability to cooperate internationally and to develop their foreign language competencies. Students will be able to 
1. Analyse the emerging forms of modern technological development according to a system of legal criteria,
2. Interpret technological phenomena from a legal point of view
3. Provide adequate and well-founded legal responses to the challenges of an ever-changing and technology-oriented environment,
4. Apply their acquired skills in an international environment.
Program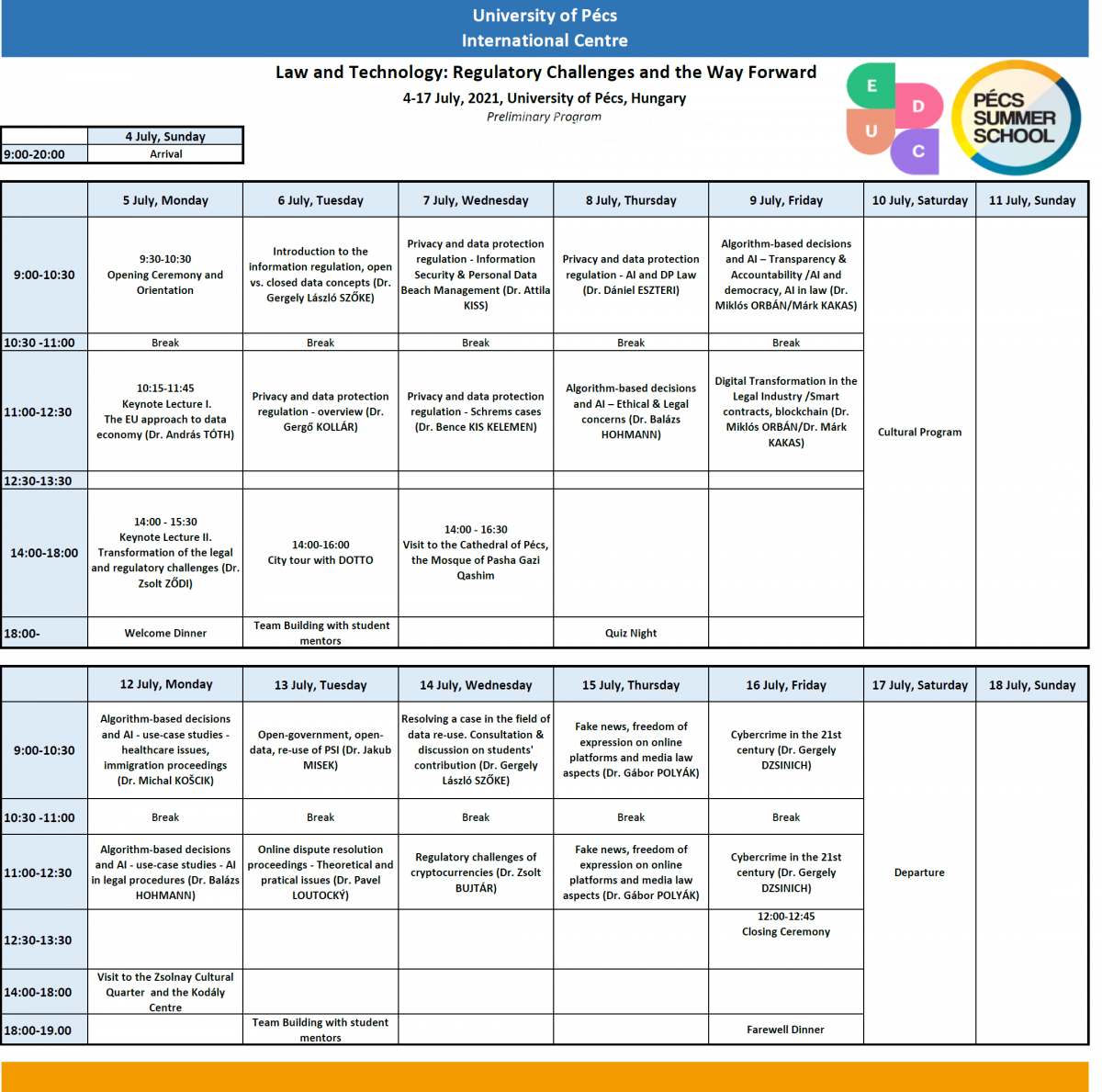 Fees and Payment
Scholarship opportunity for University of Pécs and EDUC partner university students.
The EDUC scholarship covers: travel cost, full tuition, accommodation, meals, participation in exciting social programs
Accommodation
With the help of the scholarship you can either stay in the University dormitory or look for a hotel/hostel in Pécs.
Information about our dormitory:
Our dormitories are located in a quiet, residential area of the city. The venue of education as well as the city centre are easily accessible from our dormitories which have recently been renovated and meet the students' requirements on the highest level. The rooms are non-smoking, nicely furnished and contain bathrooms. The shared bathrooms are new and modern. Bed linen is supplied and rooms serviced regularly. Free Internet access is available.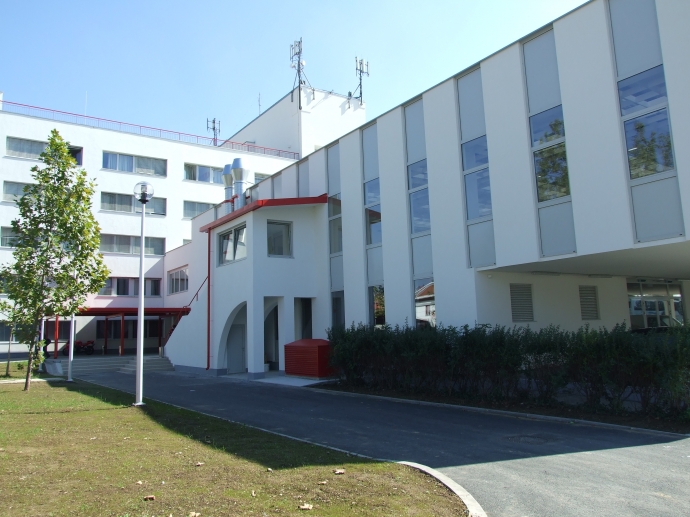 Brochures and videos
Watch this film to see how HAPPY people are in Pécs:
https://www.youtube.com/watch?v=WKQgRijyB9k
Film about the very diverse and fabulous international student community of the University of Pécs showcasting themselves at the International Evening in 2017:
https://www.youtube.com/watch?v=1P98wJMkRhY
And in 2019:
https://www.youtube.com/watch?v=8sY76T-cdVs
More films about the city and the univesity:
http://pte.hu/english/image_videos