Social Ecology - Erasmus Blended Intensive Program
Study program
Social program
Fees and Payment
Accommodation
How to Apply
Brochures and videos
Contact Us
Apply Now
Date


June 19

-

June 20

,

July 17

-

July 21
Organizing unit
Faculty of Sciences, International Centre
Application deadline
May 05
Course fee
Scholarship available
Target group
The program is open to undergraduate and graduate students
Language of instruction
English
Course Location
University of Pécs, Hungary
This is an Erasmus + BIP course offered by the University of Pécs and organized together with the University of Potsdam (Germany), Rennes1 University (France), Paris Nanterre University (France) and the Jaume1 University (Spain).
Short description
As the world faces intersecting crises of climate, health, and multiple social inequities, movements for climate and food justice are playing a central role toward developing a community-centered grassroots response. Social ecology is a political theory that posits the ecological crisis as a social crisis in which the domination of nature is inextricably linked to the dominance of human beings. Dealing with the problems arising from the interaction of social and natural systems, interventions that are considered traditional and largely isolated from each other – such as social work or strategies formulated purely from an environmental perspective – are no longer sufficient.
This course examines how humans have used the various aspects of social structures to adapt to their physical environments. Using a comparative historical approach, this course investigates the relationship between socio-cultural systems and their environment and the stability and evolution of society over time. Some of the specific issues covered include causes and consequences of food production, population growth and dynamics, human carrying capacity of the earth, consumerism, sustainable development, and the impacts of risks, hazards, and disasters.
Aims
This Social Ecology summer course examines the changing paradigms of environmental problems within the framework of current socio-economic systems and their spatial specificities. The knowledge acquired during the course can be equally applied within social sectors (i.e. designing strategies and policies to reduce poverty, promote employment and social inclusion, and improve access to quality education, basic healthcare, safe drinking water, sanitation, and group-specific services). Lectures and learning activities focus on the types, possibilities, and problems of human adaptation to the environment.
Course objectives:
· Introduce students to the variety of ways groups of people have organized themselves in terms of how environmental problems and solutions are the result of human social organization;
· Acquaint students to the challenges societies face in an ever changing ecosystem and examine how the various effects of environmental issues are not equally distributed;
· Develop students' knowledge of the different ways social scientists have attempted to understand the relationship between humans and the natural environment, as well varied responses to environmental changes;
· Define and explain relevant key terms and concepts in social and ecological systems and the various theoretical and empirical ways to understand them.
· Apply student learning for developing solutions and building resilient, sustainable societies.
Outcomes
Students will be able to
identify the relevant questions and paradigms of ecological grassroots development;
identify the relevant questions and paradigms of eco-creativity;
explore the needs of a community by relying on Appreciative Inquiry principles;
initiate a development process and contribute as volunteers;
understand different needs, problems, and risks by adopting a multidisciplinary approach;
creatively apply and renew frameworks and methods acquired during the course­;
contribute to shaping policies by critically evaluating existing practices and comparing international models and best practices;
critically analyse present-day solutions to improve social and environmental security.
The preliminary program of the course:
Fees and Payment
The Erasmus + grant covers:
contribution to travel and accommodation costs (given by the sending university)
full tuition, lunch on teaching days, two dinners, and participation in the planned social programs (provided by the host university)
Accommodation
Students will be accommodated in on of our University dormitories. Our Residence Halls have been renovated and meet the students' requirements on the highest level. The rooms are non-smoking, nicely furnished and contain bathrooms. Bed linen is supplied and rooms are serviced regularly. Free Internet access is available.
How to Apply
Students of the University of Potsdam, Rennes1 University and Jaume University need to apply at their home university
Contact Us
Should you have any further questions please contact our colleague at:
Bíborka Bartis
Summer School Program Coordinator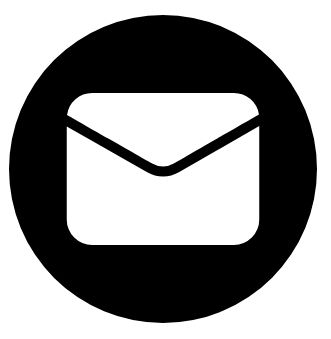 bartis.biborka@pte.hu
Apply Now
Please apply at your home university