XX. Hungarian Language and Culture Summer University
Study program
Social program
Fees and Payment
Accommodation
How to Apply
Brochures and videos
Contact Us
Apply Now
Organizing unit
International Studies Center
Application deadline
July 01
Course fee
2 weeks: 450 EUR; 4 weeks 720 EUR (registration 80 EUR)
Target group
Undergraduate, graduate, and PhD students
Language of instruction
Hungarian, English
Credits
9 ECTS / 13.5 ECTS credits
Course Location
Pécs, Hungary
Would you like to learn Hungarian in a very interesting, effective and playful way? Apply to our Hungarian Language and Culture Summer University to learn not only the language but also to receive up-to-date information about Hungarian culture, cuisine, traditions and much more. All in a very amusing way, in small multicultural groups.
Learn our unique and very interesting language in the natural language environment and learn more than just a language.
The Hungarian Language and Culture Summer University program comprises 40 classroom and outdoor lessons per week on five language levels for small groups of 4-12 students. Our Hungarian Language and Culture Summer University program offers effective language acquisition in an international learning environment at various locations, taking advantage of authentic, everyday-life situations.
The MagyarOK program effectively assists foreign students of Hungarian language in becoming competent language users. The program's methodology is rooted in experiential and cooperative language learning combined with ICTs. In- and out-of-class learning forms an integrated system immersing students in a multicultural context, thus facilitating effective language learning and developing learners' autonomy. Our program development resulted in a renewed course portfolio and a novel coursebook series. Our students learn Hungarian in culturally mixed groups for 2 or 4 weeks with three teachers per group. These courses mix in-class and out-of-class elements with programs organized in native speaking environment, thus developing cultural and intercultural competencies.
Fees and Payment
Depending on whether you are a scholarship holder or an individual applicant, two different regulations apply:
Those who have been granted a scholarship by Tempus Public Foundation do not have to pay the registration fee, the tuition fee, the accommodation (dormitory double room), the meals (full board for the weekdays) and the trips. For more information about available scholarships please visit the website: www.tpf.hu
Individual applicants must pay the registration fee and the tuition fee. Accommodation and meals are provided upon request and are to be paid by the applicant as well as the costs of the trips.
Fees to be paid: registration fee, tuition fee (including lesson fees, study materials, consultation hours, administrative fees and end-of-course certificate)
 Facultative extra costs: trips, meals and accommodation
| | | |
| --- | --- | --- |
|   | 2 weeks | 4 weeks |
| Registration | 80 EUR | 80 EUR |
| Tuition | 450 EUR | 720 EUR |
| Trips | 130 EUR | 230 EUR |
| Lunch | 70 EUR | 140 EUR |
| Breakfast-lunch-dinner | 170 EUR | 340 EUR |
| Dormitory, double | 150 EUR | 250 EUR |
| Student house, single | 300 EUR | 500 EUR |
| Student house, double | 210 EUR | 350 EUR |
Application deadline:
1 July, 2019
Accommodation
Our participants can choose between dormitory or student house, and between single or double rooms. Of course, it is not mandatory for you to take any of these options; you are free to arrange your accommodation yourself.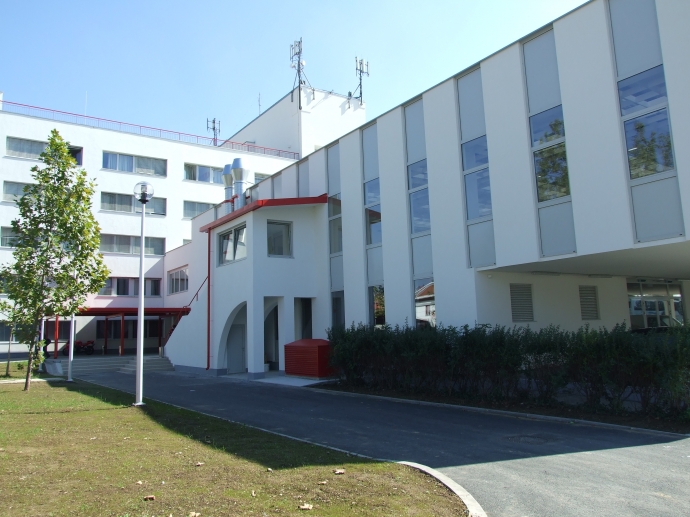 Brochures and videos
Watch this film to see how HAPPY people are in Pécs:
https://www.youtube.com/watch?v=WKQgRijyB9k
Film about the very diverse and fabulous international student community of the University of Pécs showcasting themselves at the International Evening in 2017:
https://www.youtube.com/watch?v=1P98wJMkRhY
More films about the city and the univesity:
Contact Us
Should you have any further questions please contact our colleague:
Zsófia Antal
Hungarian Program Coordinator
International Studies Center
University of Pécs, MS
7622 Pécs Dohány utca 1-3.
Hungary
Email:
antal.zsofia@pte.hu
Telephone:
+36-72-501-500/23017
Website(s):
www.isc.pte.hu; www.magyar-ok.hu